© 2016 The Cut Above Woodworking. All rights reserved.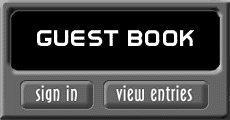 The Cut Above

      Woodworking

Hand Made Scroll Saw Art,

Intarsia, Puzzles, Ornaments

and more.

The Cut Above Woodworking has been providing high-quality arts and crafts since I opened my shop  in 2008.  With every item, I strive to provide you with a high quality, hand made heirloom piece of art.  A piece of art that is unique and will provide enjoyment for many years to come.

What sets me apart...

Each and every item is handmade by me in my wood shop in northwest Tennessee.  Often, I use reclaimed woods salvaged from old buildings, furniture, or fallen limbs. These are combined with newer cut lumber from around the world in order to best utilize all my options.  No wood is safe once I set my eyes on it.  From adjusting the pattern, picking the best color and grain of the wood, to its final finish, all steps are performed by only me. Just as every tree is unique so are every one of my finished items.

All my pieces are made with love

Joe Adams

Dyersburg, Tennessee

Examples of some of my intarsia ornaments